90 Day Fiance returned with its ninth season in 2022 and brought in six new couples and one couple moving over from the spin-off series, 90 Day Fiancé: The Other Way. And if there is one thing that reality TV brings its stars, it is social clout, as many reality TV mainstays become influencers on platforms like Instagram.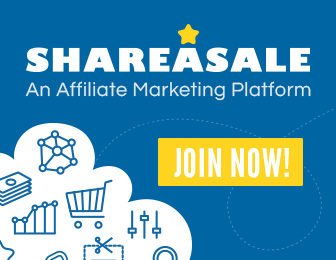 The new season has some pretty big Instagram celebrities, with two of them with well over 200,000 followers. However, while those are big numbers for regular Instagram people, they are almost nothing compared to the best of the best from 90 Day Fiancewith at least two of the women reaching over one million fans. Only cast members from the original 90 Day Fiance series appear on this list.
10

Larissa Dos Santos Lima (Season 6) – 627,000 Followers

Larissa joined the 90 Day Fiance cast in season 6, and that didn't go well for her. She agreed to marry Colt Johnson and moved to Las Vegas to live with him, only to find out that he still lived with his over-controlling mother, a 90 Day Fiance highlight.

Larissa left that relationship and has built up her Instagram following through it all, with over 627,000 followers. Looking at her IG wall and it is clear what most people are there for, as she has a massive amount of revealing photos, many of which are NSFW.



9

Nicole Nafziger (Season 5) – 666,000 Followers

Nicole was a season five cast member and she dominated the gossip news throughout the entire season. She is a single mother from Florida, but she left her child at home to go visit the man she loved in Morocco. Despite what fans saw on the show, there was always doubt that Nicole and Azan were the real deal.

Some 90 Day Fiance women have large followings because of hot photos or beautiful family pics. For Nicole. it was mostly a chance for people to see what she was going to do next, as over 666,000 fans follow her. Most of her pics are of her daughter, as well as a look at her job working at Starbucks.



8

Angela Deem (Season 7) – 739,000 Followers

Angela Deem was drama from the time she stepped onto 90 Day Fiance in season seven. Angela was 53 and she was planning to marry a Nigerian man named Michael, who was 31. The entire relationship gave fans enough drama to last a lifetime, with lies, cheating, arguments, some theft, and some ridiculous 90 Day Fiance ultimatums.

If there is anyone that 90 Day Fiance follows with the hope to see more drama, it is Angela. She has over 739,000 followers, although almost all her posts are either promotional efforts or reposts of her TikTok videos.



7

Limited Client (Season 6) – 804,000 Followers

Kalani arrived in the 90 Day Fiance franchise in season 6 and she was an instant fan favorite. For Kalani, it had nothing to do with the drama that many reality TV stars thrive on, but it was because of her heart.

Her Instagram account really shows that as well, with a lot of pictures of her husband and kids, as her family is the focus of her timeline, and likely her life. It was enough to gain 757,000 followers.



6

Elizabeth Potthast (Season 5) – 809,000 Followers

Elizabeth showed up in season five of 90 Day Fiance and is someone who is more about her family than she is about achieving Instagram notoriety. One look at her Instagram page and 90 Day Fiance will see that her family dominates the timeline.

It is something that has kept her fans from the season hanging on to follow her life after the show. She has over 809,000 followers and has kept things so clean on the page that she has also become a top-notch influencer.



5

Anfisa Arkhipchenko (Season 4) – 815,000 Followers

Anfisa was a season 4 cast member, and she has a lot of Instagram followers for the same reason as a lot of influencers. She posts lots of pics of her modeling everything from bodysuits to swimwear. She also has followers because, despite the shocking things Anfisa did on 90 Day Fianceshe remained a star.

She is also someone who loves to work out and there are lots of pics and videos of Anfisa in the gym. 90 Day Fiance on Instagram will also get more personal pics, as she posted in June 2022 about graduating with honors from college.



4

Annie Suwan (Season 5) – 849,000 Followers

Annie Suwan was a season five cast member and while she didn't seem like someone attempting to build her social media presence, she does Instagram in a way that fans love to follow her.

Annie has over 849,000 followers and she often posts personal pictures so fans can follow her family life. There are pics of her and her husband David, as well as cooking videos, which are always a hit with her 90 Day Fiance Instagram fans.





3

Chantel Everett (Season 4) – 849,000 Followers

Chantel Everett was a season four cast member and she has a large following of over 849,000 fans thanks to both 90 Day Fiance and the spin-off series she picked up, The Family Chantel.

What makes Chantel so interesting when it comes to her large following is that she doesn't post anywhere near as much as other members of the franchise. In June 2022, she only had eight posts and one was a sponsored ad.



2

Paola Santander (Season 1) – 1.1 Million Followers

Paola Santander was the breakout star from the first season of 90 Day Fiance. As an OG for the franchise, she offers up a lot of posts to entertain her 1.1 million followers.

Paola likes to mix things up, giving lots of photos of her son and fun family pics with some really hot photos of her in bikinis and modeling a variety of clothing. She is also a professional wrestler now, so there are lots of pics of her in her new occupation.



1

Loren Goldstone (Season 3) – 1.4 Million Followers

Loren appeared in the third season of 90 Day Fiance and they are the two most successful cast members in the history of the reality TV series. They are still together, and they have appeared in some of the spin-offs as well. They are also both successful on Instagram.

For her part, Loren has the most followers of any 90 Day Fiance female star on Instagram, with over 1.4 million. Most of her posts are family related, showing that being a reality TV star does not always equate to total nonstop drama.

NEXT: 10 90 Day Fiancé Cast Members With Incredible Tattoos

Next
Harry Potter: 10 Actions "Good" Characters Did That Rubbed Redditors The Wrong Way

About The Author