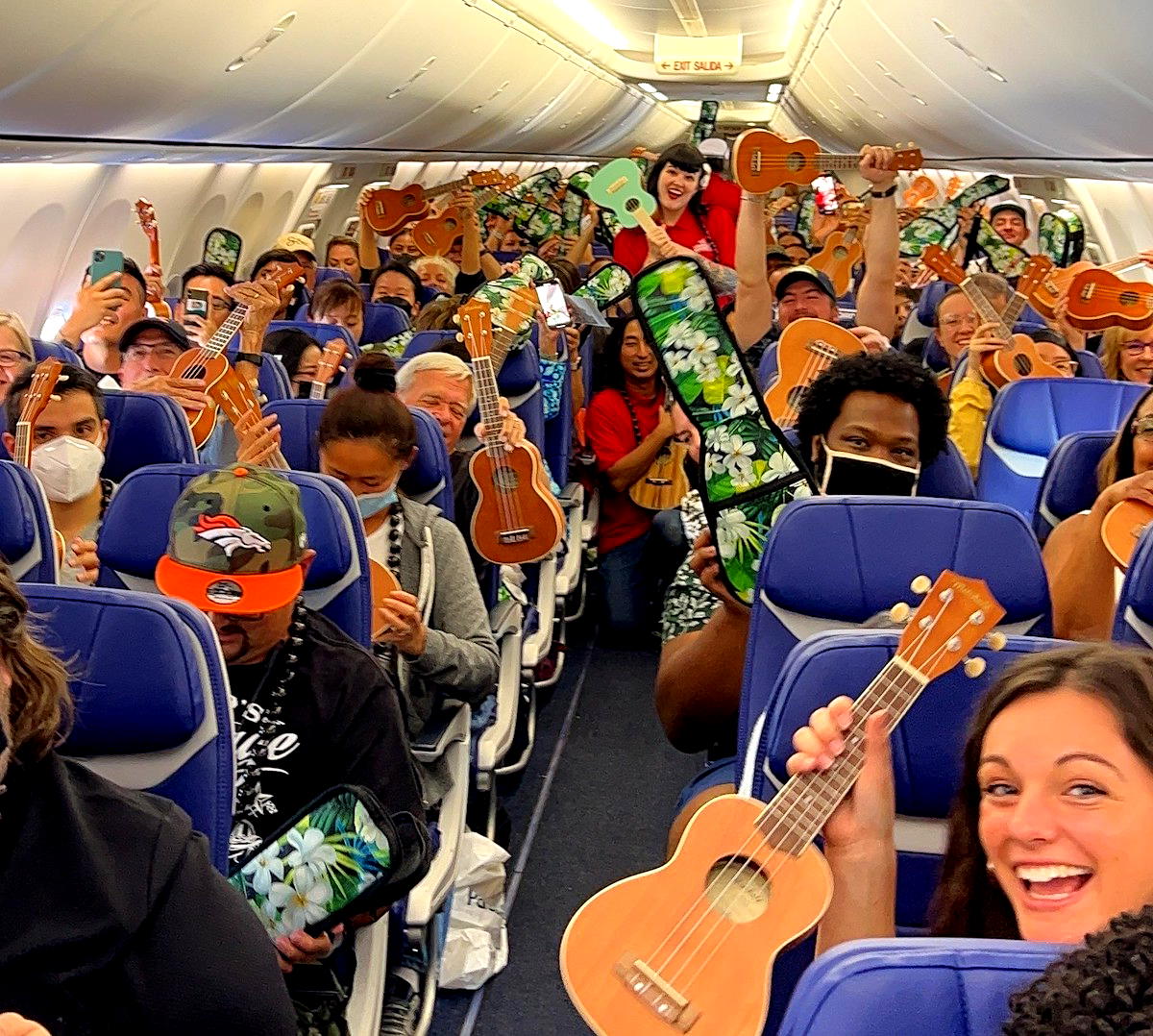 Some Southwest Airlines passengers had a pretty memorable flight to Hawaii. However, the internet doesn't seem to be very impressed.
Southwest's inflight music lesson
Southwest Airlines posted to social media about a special surprise that was planned for passengers on a recent flight. Specifically, this was on the Friday, September 22, 2022, flight from Long Beach (LGB) to Honolulu (HNL). The airline teamed up with Guitar Center (the world's largest musical instrument retailer) to give all passengers onboard a 20-minute introductory ukulele lesson. Passengers could even keep the instruments!