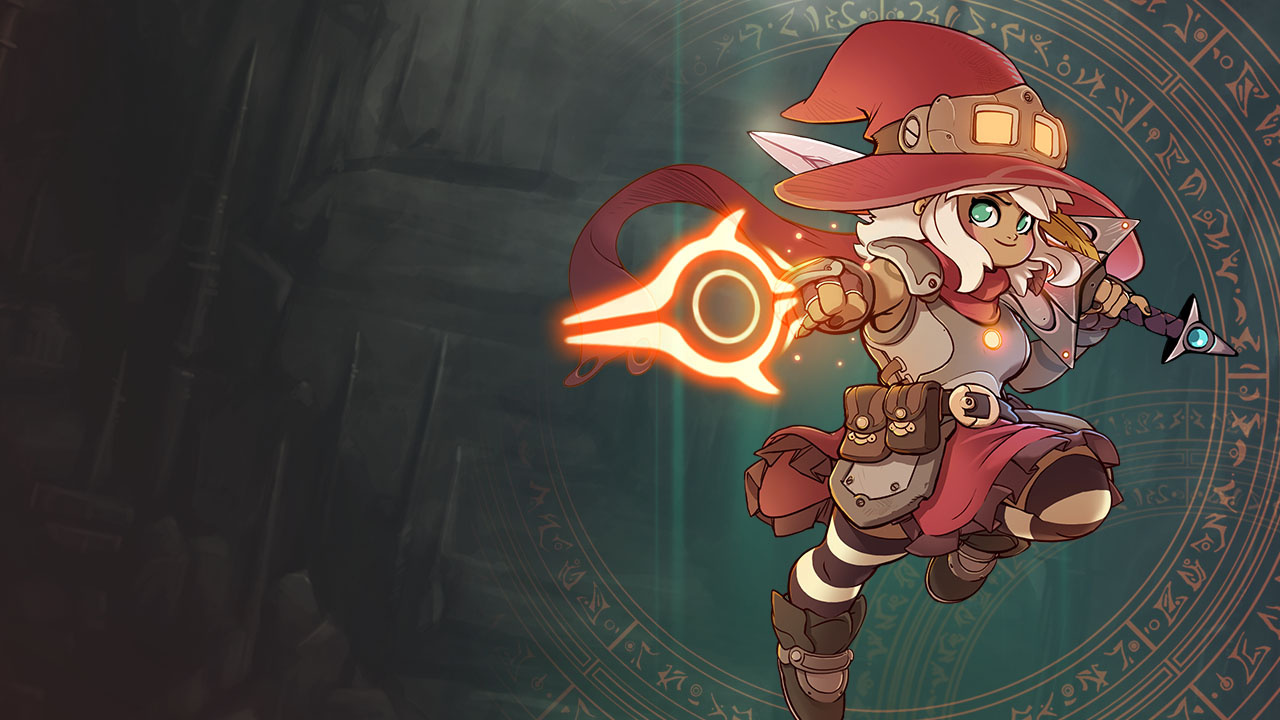 Cast your minds back to April of this year. Yes, to some it might just seem like yesterday, but we promise, it's been pretty much half a year at this point. Team 17 had announced a pretty sweet looking metroidvania and bullet hell mashup called The Knight Witch, but unfortunately gave no indication as to when we'd be seeing it on the Switch.
Well, thankfully we now have an answer. Team 17 has now confirmed that The Knight Witch – developed by the aptly named 'Super Awesome Hyper Dimensional Mega Team' – will be launching on November 29th. The game is a fast-paced shoot-em-up experience with metroidvania-like exploration and deck building mechanics. You take on the role of Knight Witch Rayne as she faces off against hordes of enemies in a bid to rescue her loved ones.
Team 17 has also delivered some welcome news in confirming that the game will feature multiple accessibility options to open up the experience to even more players. These include invincibility toggles, an auto aim system, and a focus system so players cannot get lost in the kingdom's labyrinthine streets and alleys.
Here's a list of features from Team 17:
– Shoot 'Em Up Spellcasting Sorcery: Encounter evil foes and choose whether to wield Rayne's magic or use her weapons and wits to take them down.
– Body and Mind: The Knight Witch Duality: Customize Rayne's unique playstyle, upgrading Knight abilities for a more fast-paced shoot 'em up experience, or strengthen Witch magic and explore different deckbuilding strategies with over 40 unique spell cards to choose from.

– Build Trust & Make Lasting Bonds: Knight Witches become stronger with gratitude and trust and can earn it in many ways, not all of which are sincere – the choice to choose popularity over honesty lies in the players hands.

– Forward-Thinking Accessibility: The Knight Witch has been designed as a Metroidvania without barriers; with an intuitive on/off 'auto-aim' system, world-altering 'cheats' and a focused main story navigation system – players will never get lost and can tailor the game to their level of play.

– Super Mega Team: The Knight Witch is brought to you by a veteran team of developers behind titles including RiME, Moonlighter, and Plants VS Zombies.
If you're itching to try out the game, you can download a demo via its Steam page right now.
This one seems like a neat spin on the metroidvania formula, but what do you think? Share your thoughts in the usual place!