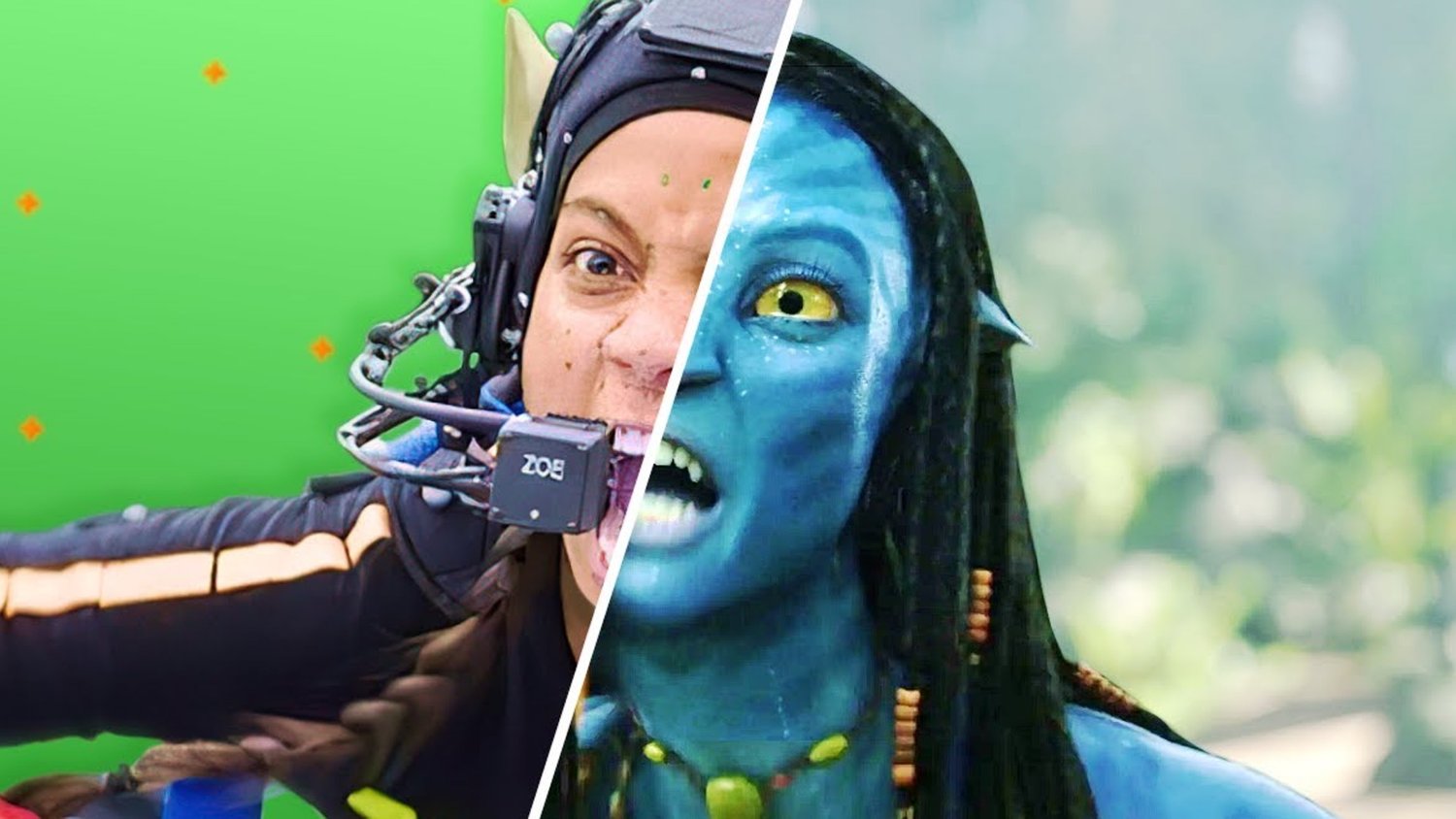 Here's a fun and interesting video that shows what it was like for the cast and crew shooting an action scene for James Cameron's Avatar using motion capture technology. As we watch that, we also see what the end result of their hard work and effort looks like as a finished product.
Motion capture production looks absolutely ridiculous and it must be a wild experience for the actors that have to shoot this way. It's so crazy! But, it works!
The video was shared by Avatar stunt coordinator Garrett Warrenwho said:
This was a fun and challenging sequence for #Avatar. Jim @jamescameronofficial wanted to have an exact replica of an Ikran- only it had to be soft so we didn't hurt an actor. Legendary Stan Winston and his company made this for us. We first spent a half a day to try and figure out how we would puppeteer the "rubber chicken" as Jim called it then. It took us about two hours with Jim (Cameron) to workout the technique a Na'vi warrior used to mount and then create the bond. Yes, Jim wanted me to make the sounds an Ikran would make as well so somewhere is a track of me making my impersonation of a cross between a horse and pterodactyl. 😂

Shooting this took us the better part of a day. Sam (Worthington) was a good sport and I applaud him for having such a great imagination!
Check it out!