While Buffy the Vampire Slayer has been off-air for 19 years, the franchise has continued through comics. From the direct continuations of the series to individual character spin-offs, fans have been able to keep up with the adventures of their favorite BtVS characters. Most recently, The Vampire Slayer line has looked at how events might have gone had Buffy lost her memories, leaving Willow to step up as the new Slayer.
The success of the comics shows that fans are still devoted to the world Joss Whedon created so long ago. However, they also have their complaints about the series and its creator, which have led many to try their hand at writing for that world themselves. Many took to Archive of Our Own (Ao3) to share fanfiction and build community. By looking at which relationships are most popular on the fanfiction website, it's possible to see which ones fans wanted to see more of, from classic Buffy relationships to more unlikely pairings.
Jenny Calendar/Giles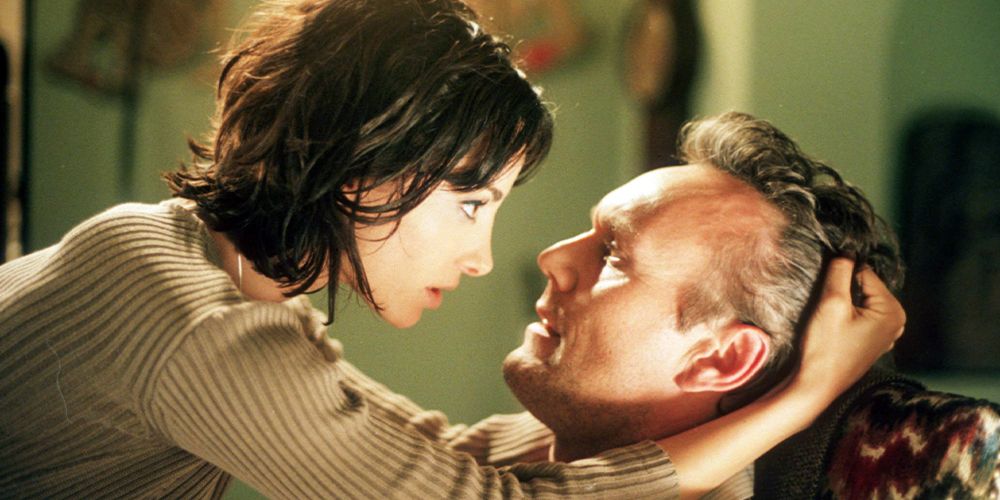 Giles and Jenny Calendar were only together for a few episodes, but they quickly worked their way into fans' hearts. The pairing is one of the only wholesome romantic relationships in BtVSwhich made it that much more heartbreaking when Jenny died. They had a fiery dynamic, both in their conflicts between technology and books and in the greater conflicts between Jenny's people, the Kalderash, and Angelus.
RELATED: 10 Characters From Buffy The Vampire Slayer Who Deserved A Spin-Off
Despite all of this potential for conflict, however, the two were great together, and fans never really accepted another woman in Giles's love life. Whether fics show characters going back in time to save lost allies like Jenny or just highlight intimate moments while she was alive, there are a lot of sweet stories relying on the bond between the two.
Drusilla/Spike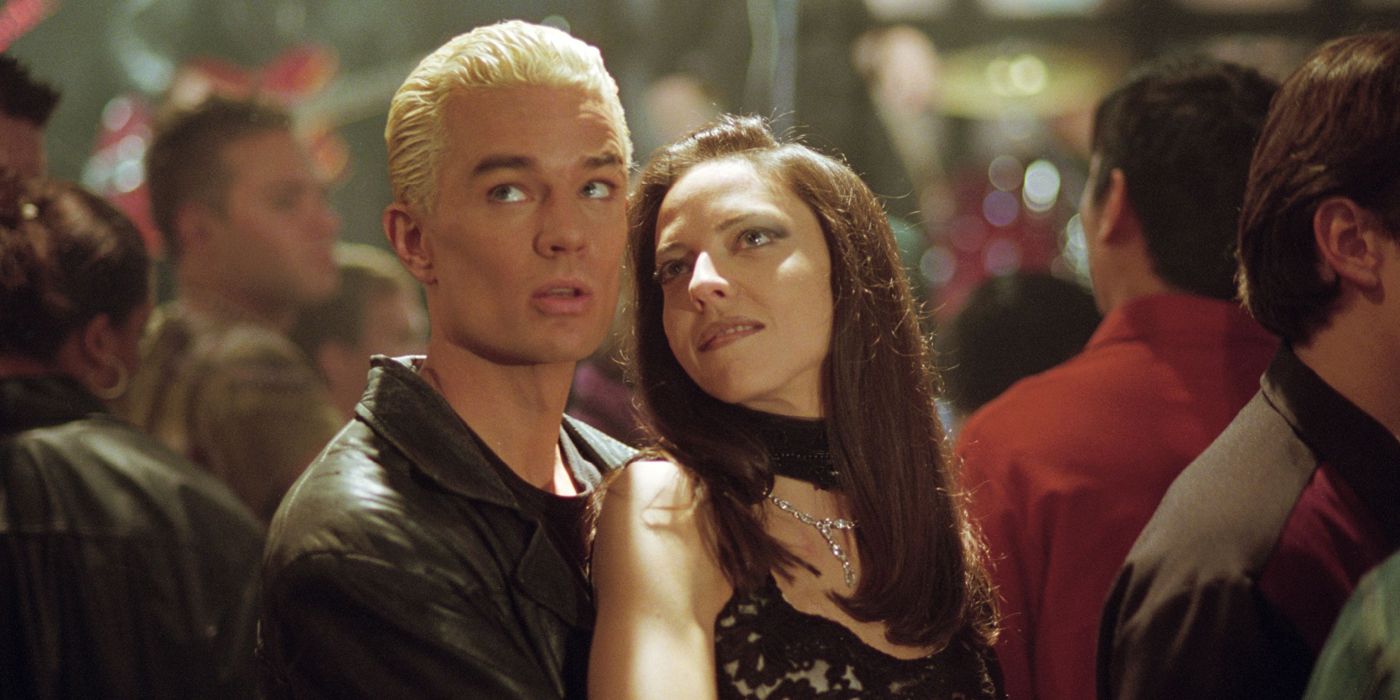 In complete contrast to some of the more heroic, wholesome romances in Buffy the Vampire Slayerthere is the ultimate villain romance between Spike and Drusilla. Spike became a vampire in pursuit of Drusilla, falling for her and being willingly giving anything for her sake.
As a fan-favorite character, fans want the best for Spike. While the best is almost certainly not Drusilla, she is vital to his journey and therefore many fic writers imagine Drusilla loving Spike as wholeheartedly as he loved her. For those who see the pairing more cynically, it's at least an important starting relationship for Spike to grow out of.
Xander/Anya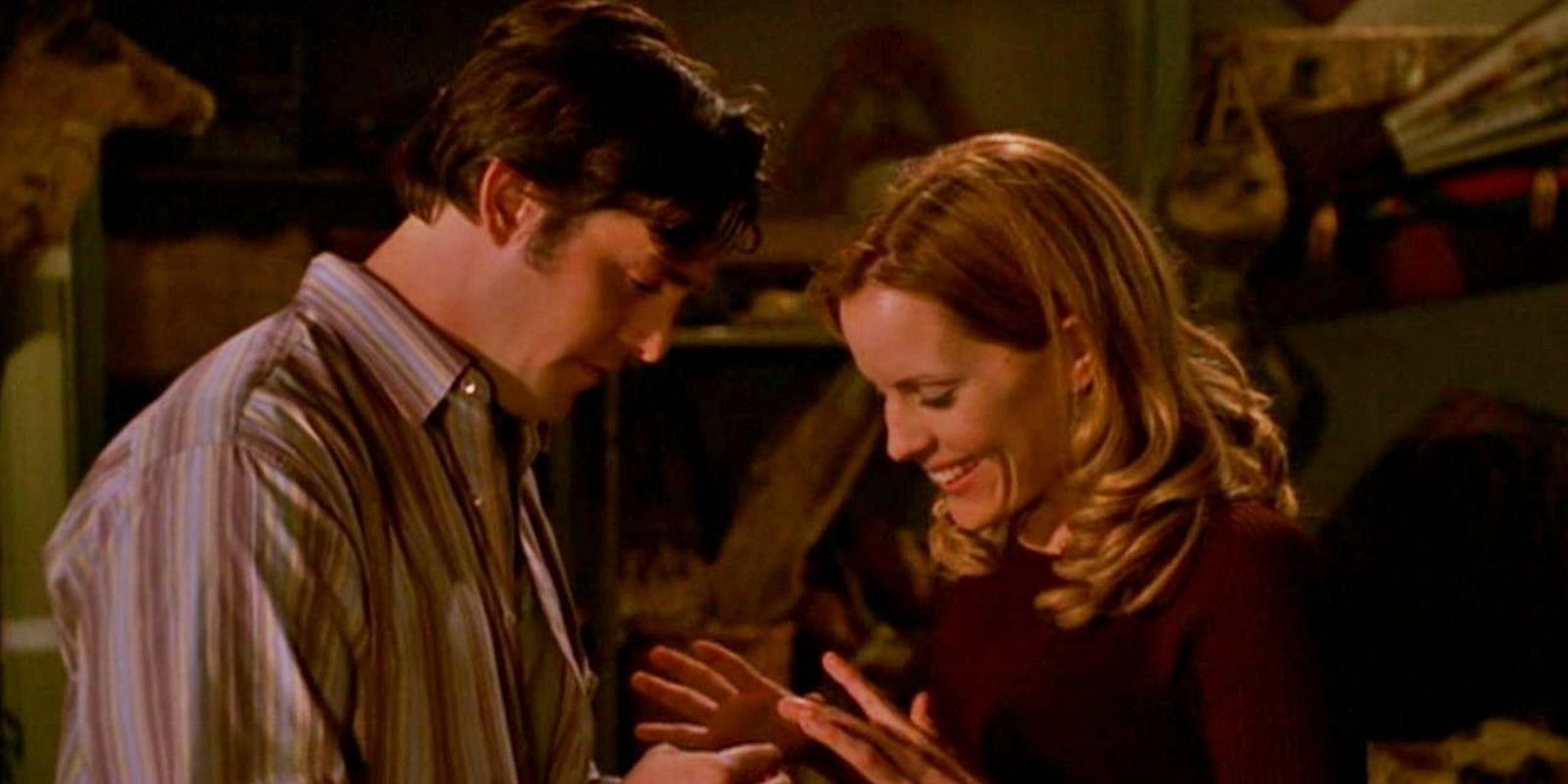 One of the most painful episodes of Buffy the Vampire Slayer was "Hell's Bells," where Xander was convinced by his 'future self' to abandon Anya on their wedding. While it took many fans a while to warm up to Anya, her relationship with Xander made both better characters and fans could have used at least one stable relationship in the show.
In the beginning, Anya's attraction to Xander seemed unreciprocated, but they soon developed a deeper connection. Anya understood Xander's insecurities as the only normal member of the Scoobies, and Xander was the first to really see Anya as more than a demon. While there are relatively few fics that are entirely devoted to their dynamic, it is a common secondary relationship alongside more popular pairings.
Spike/Angel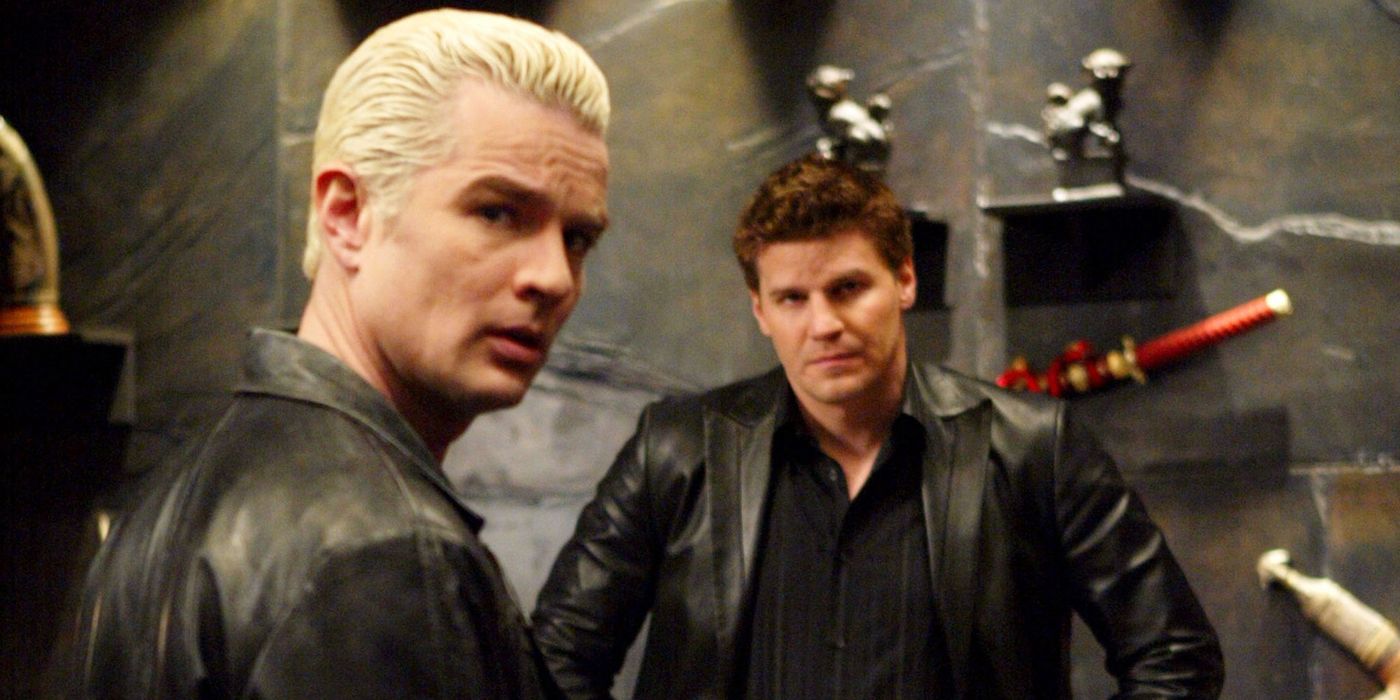 For those who want to completely buck the love triangle, there is the Spangel ship. Both men pursued Drusilla and Buffy, and both had major hero and villain arcs. While Angel was a monster without a soul, Spike always seemed to be a romantic committing evil in pursuit of love. On top of that, they had the perfect beginning for an enemies-to-lovers plot.
RELATED: 10 Storylines Redditors Would Change In Buffy The Vampire Slayer If They Could
Those who wanted to see more of their unique dynamic should enjoy season 5 of Angelwhere Spike comes back from the dead and works alongside his former enemy. Many fics that involve this relationship start with the assumption that Spike and Angelus had a fling a century ago, which often comes back up when the two vampires are reunited.
Faith/Buffy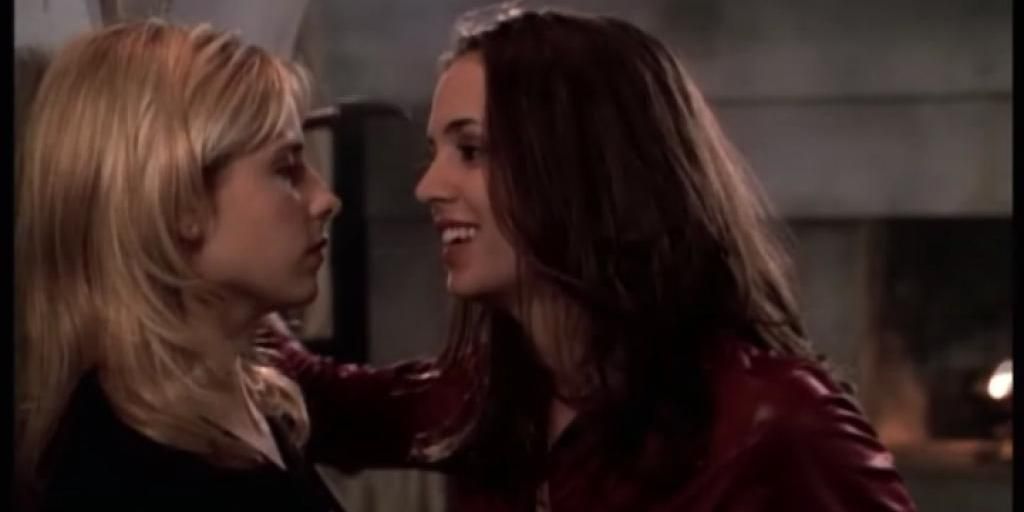 Fans loved to watch Faith's relationship with Buffy grow and change over the course of the series, especially because it was so distinct from any of Buffy's other friendships. While Kendra had shown what Buffy might have been like without her friends, Faith was what Buffy would've been without Giles.
Faith had sharp edges and violent impulses, and while Buffy had a strong sense of morality, she was somewhat seduced by Faith's energy. It was painful to see the two Slayers turn on each other the way they did, but they were thankfully able to rebuild their dynamic in the final seasons. Fics about this pairing tend to fall into one of two categories: short smut or fluff pieces, or long-term arcs exploring both characters and how they changed one another.
Tara/Willow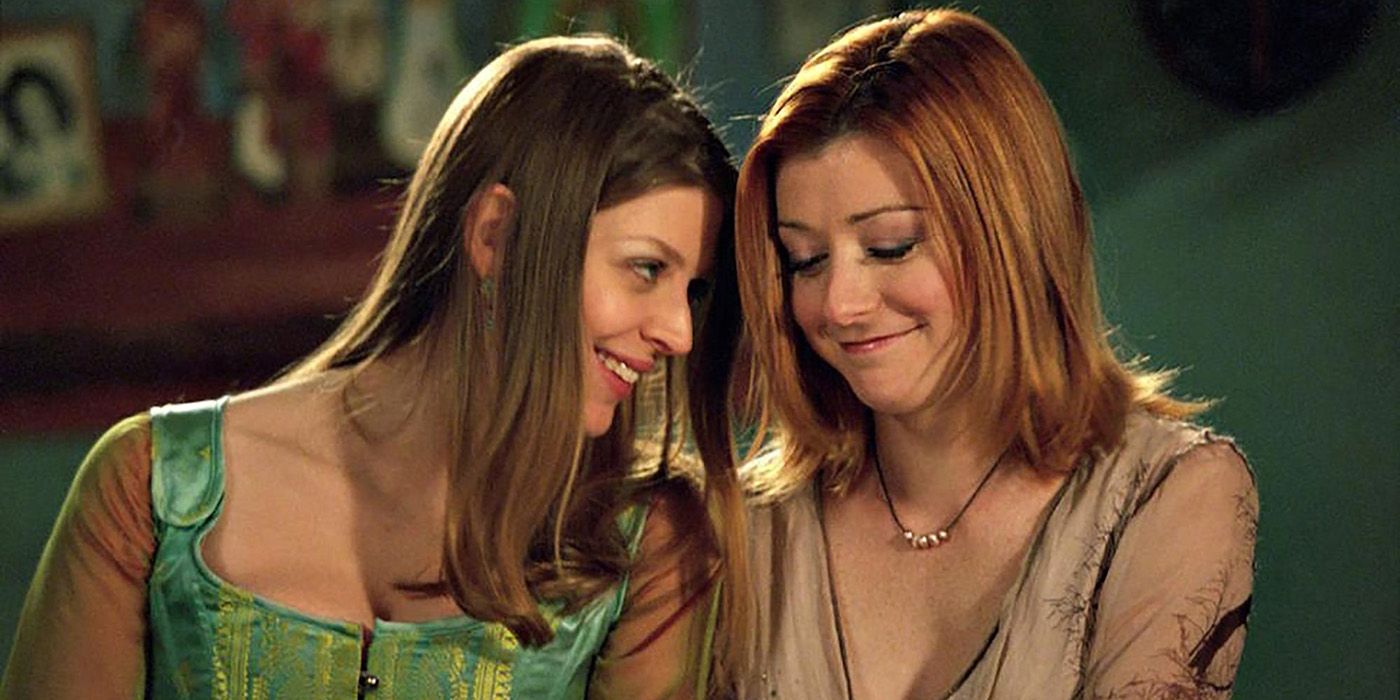 Each of Willow's relationships helped her learn something about herself, but none was quite as powerful as her relationship with Tara. Willow and Tara were incredibly important to LGBT+ fans, as the first long-term lesbian relationship on US television, but they also just fit together better than any other couple on the show.
Tara breaking up with Willow when her addiction became unmanageable gave audiences a blueprint for how to handle toxic relationships, and it seemed like they were on their way to a bright, healthy future. Until Tara died, a decision that fans still hate to this day. While there are plenty of more standard fics highlighting Willow and Tara, many are "Fix-it fics" to undo a death that broke so many fans' hearts.
Xander/Spike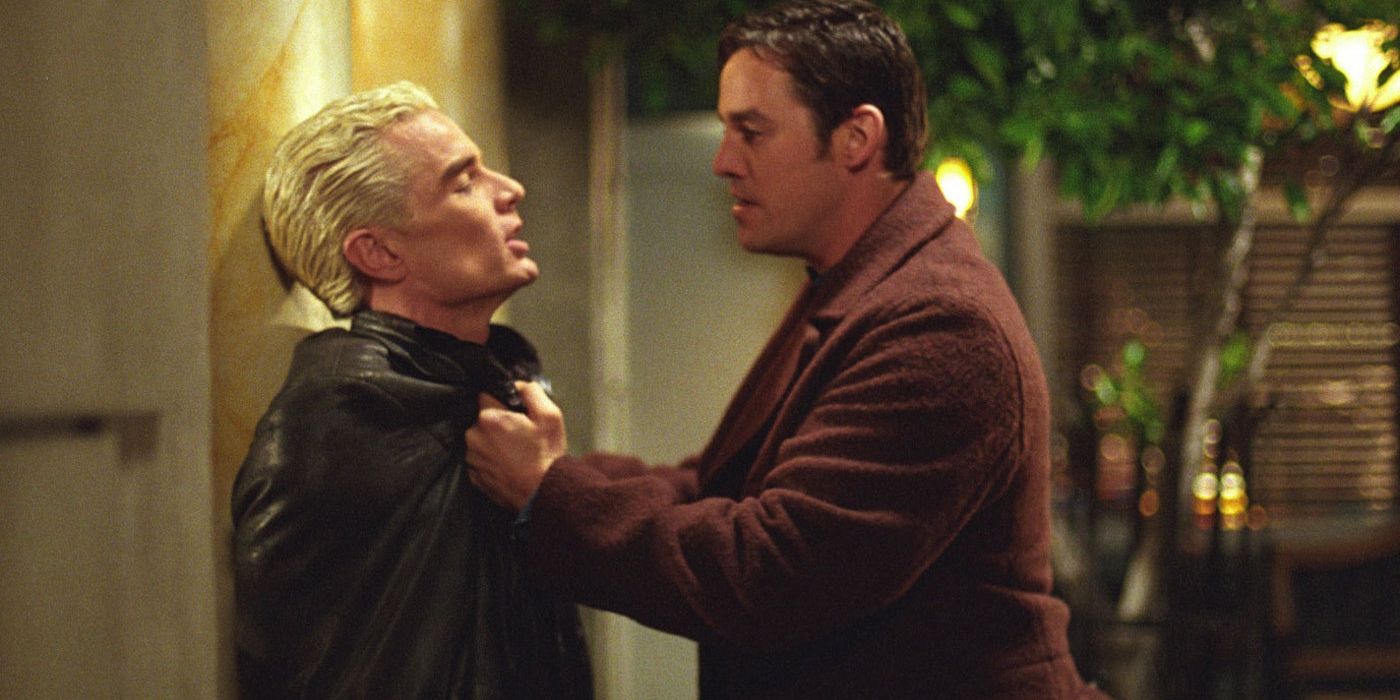 This Buffy ship is intriguingly high on the list, given that it never had much of a canon background. While Xander was famous for being a "demon magnet," he never really had an obvious attraction to Spike. He did show a clear attraction to male vampires like Dracula, but his only real feeling toward Spike was hate.
RELATED: Every Season Of Buffy The Vampire Slayer Ranked, According To IMDb Average
With all of that said, it's an intriguing relationship. The new The Vampire Slayer series has actually highlighted their dynamic, and it's great to see how the two characters might interact when they didn't see each other as romantic rivals. Most Xander/Spike fics have to force the characters together at the start, but their dynamic from there is actually really great.
Giles/Buffy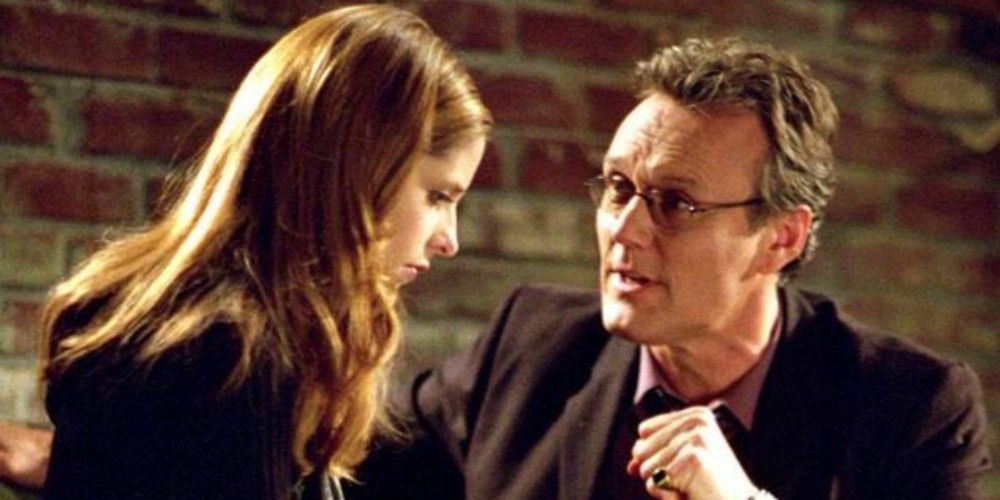 Buffy had a tendency to go for older men, so objectively speaking, Giles is one of her most age-appropriate relationships. However, it has some problematic implications, given how often Giles was described as a father figure for Buffy. Most of the fics wait until Buffy is of age before diving into their relationship, but that position of authority is likely the appeal of a relationship between Giles and Buffy.
Buffy never had a good father figure, but Giles showed repeatedly that he would never abandon her. While he did leave for chunks of seasons six and seven, that was largely because he didn't know what their relationship should be once she grew up. Supporters of this ship would argue that their time apart gave them the space to see each other in a new, more intimate, light moving forward.
Angel/Buffy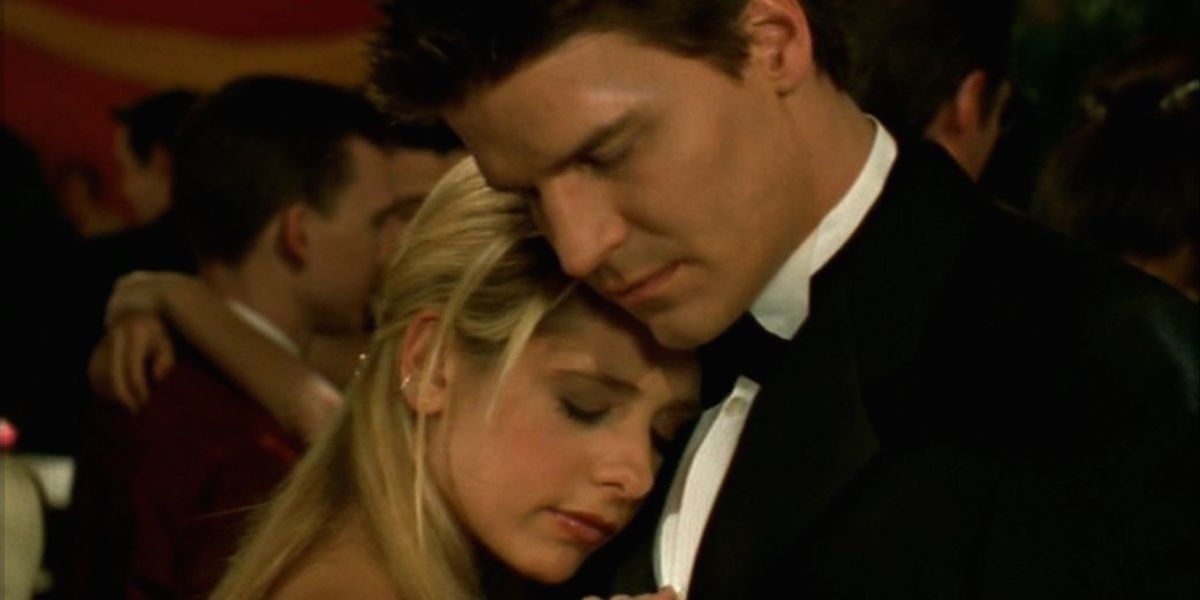 Angel was the original bad boy, prompting teenagers everywhere to wish they had their own vampire boyfriend. He and Buffy had a forbidden attraction, but his dedication to helping her made it hard for anyone to dispute the relationship too much. Until he became Angelus.
There's very little more traumatizing than having a loving boyfriend turn into a monster, and the idea that Buffy having sex with him made him lose his soul was extremely problematic. Once they were able to get his soul back, though, many hoped Buffy would get back with Angel. Fics based on this ship tend to try to put the two back together, with many stories highlighting the unique power of first love.
Spike/Buffy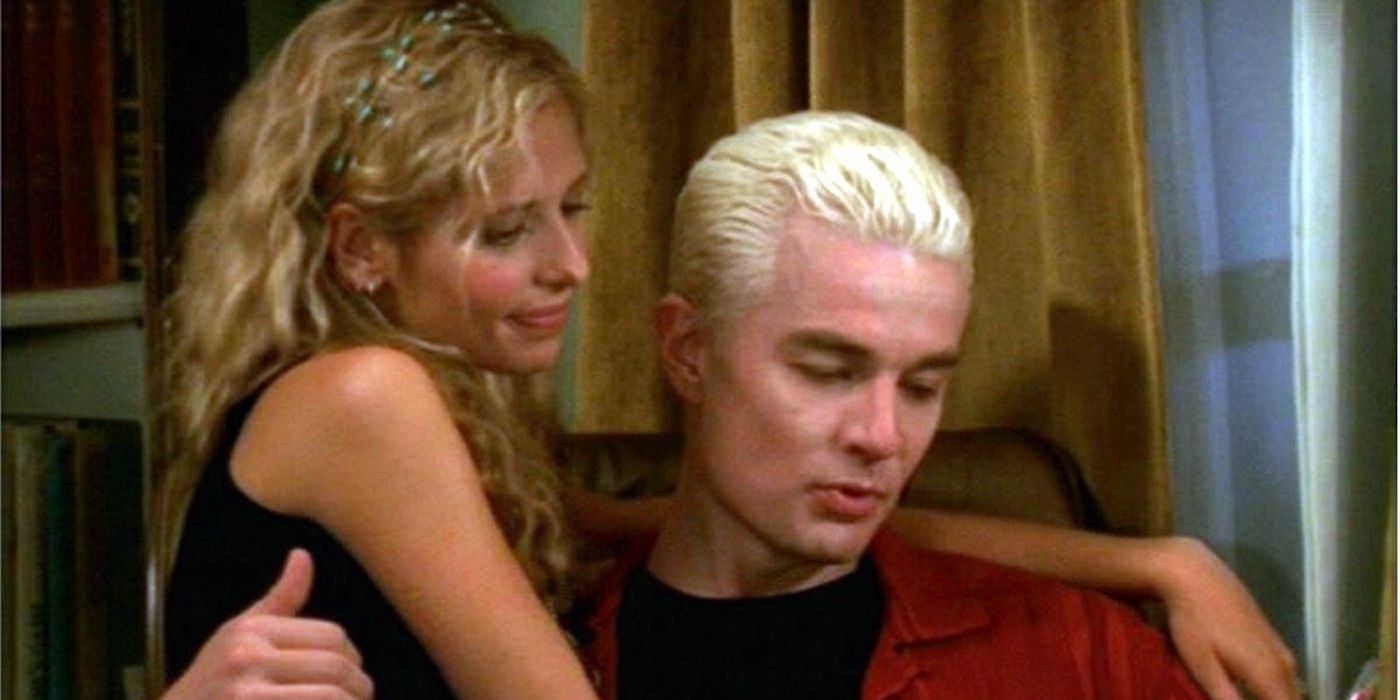 With more than double the number of stories of the next-highest ship, the most popular relationship from Buffy the Vampire Slayer was undoubtedly Spike and Buffy. It's a classic enemies-to-lovers scenario, but Spike then put in the work to be worthy of Buffy, going beyond attraction and lust to a true soul bond.
While the show couldn't seem to decide whether they were perfect for each other or bound for disaster, the fans stand firmly onboard the Spuffy ship. Most fics fully reject the darkest moments between the two, instead focusing on how far each grew thanks to the other, a foundation which could have been built on after Spike returned from the dead on Angel.
NEXT: 10 Best Episodes To Introduce New Viewers To Buffy The Vampire Slayer
Thank you for reading this post, kindly check out these amazing online resources