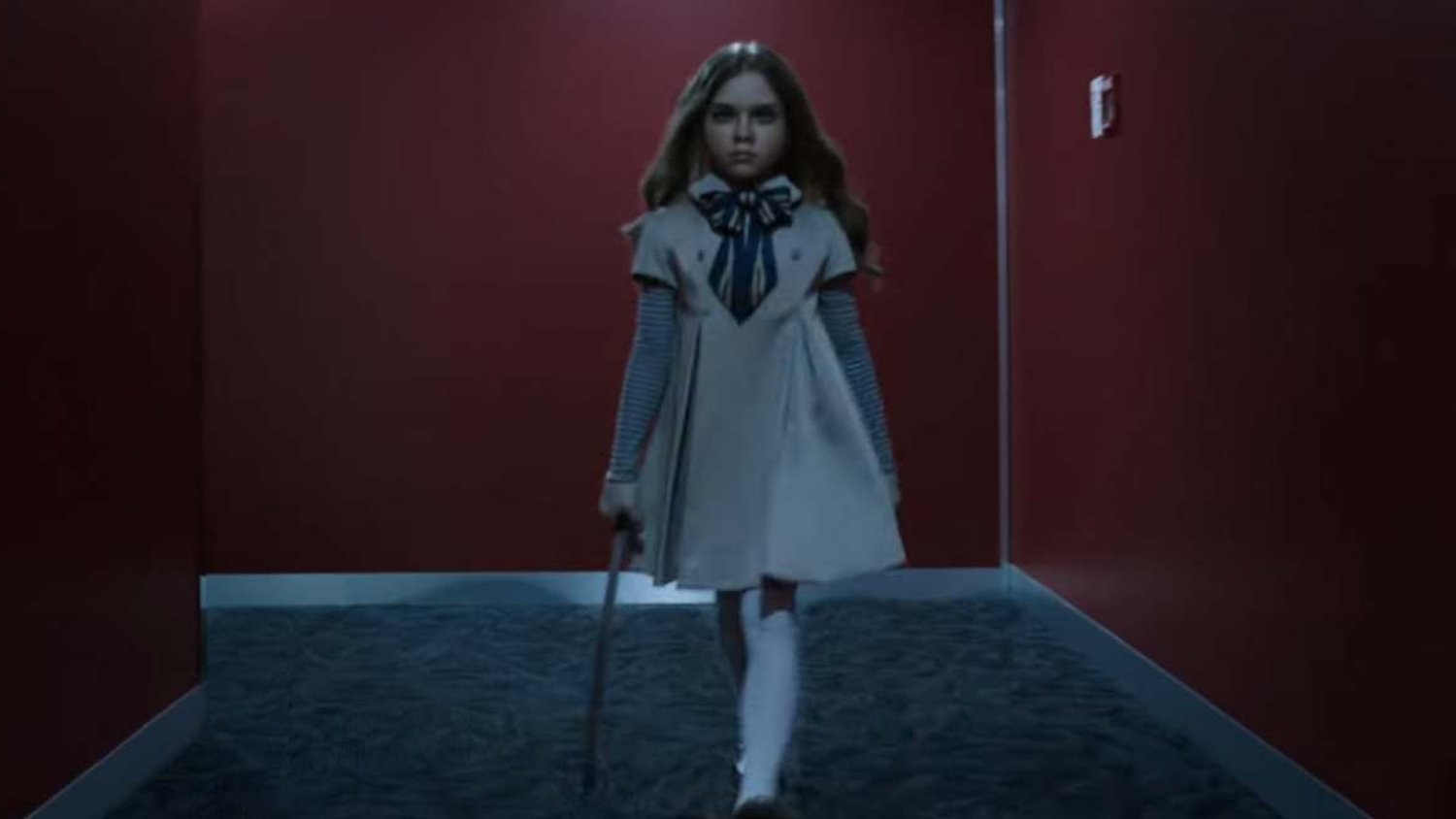 The hype for James Wan's upcoming horror film M3GAN is growing. The wild footage that's been released just has this weird craziness that is connecting with people and getting them excited about the movie. Now, Wan and the writer of the film, Akela Cooperare saying things that will keep the hype train growing.
The story centers on a life-like A.I. robot doll that ends up turning on its creator and goes on a killing spree. During a recent interview with Empire, Wan said that the movie is "Annabelle meets The Terminator," which seems like a perfect description.
Wan goes on to say that while M3GAN is designed to bring sweet companionship to lonely kids, like the orphaned Cady in the movie, "That soon goes off the rails. I'm fascinated by things that are meant to be innocent, but become more… malign."
As for Cooper, when she wrote this film, she was inspired by her biggest childhood fear. She explains: "My thing was ventriloquist dummies. I saw the Anthony Hopkins movie Magic at a really young age and that cemented the creepiness in my brain. I was a big Child's Play fan, too. It was always my dream to create an iconic monster of my own."
Well, it looks like she's done it and I have a feeling the movie is going to be a big hit at the box office. Universal is already looking at making a sequel. One element from the trailer that everyone is talking about is that bizarre dance sequence. Cooper explains that there's even more to that scene to be discovered and teased, "looking forward to people hearing the song choice" that accompanies the dance on screen.
The film is directed by Gerard Johnstonewho directed the Australian horror movie Houseboundand the script comes from Akela Cooper (Malignant, The Nun 2). Here's the synopsis:
M3GAN is a marvel of artificial intelligence, a life-like doll programmed to be a child's greatest companion and a parent's greatest ally. Designed by brilliant toy-company roboticist Gemma (Get Out's Allison Williams), M3GAN can listen and watch and learn as she becomes friend and teacher, playmate and protector, for the child she is bonded to.

When Gemma suddenly becomes the caretaker of her orphaned 8-year-old niece, Cady (Violet McGraw, The Haunting of Hill House), Gemma's unsure and unprepared to be a parent. Under intense pressure at work, Gemma decides to pair her M3GAN prototype with Cady in an attempt to resolve both problems—a decision that will have unimaginable consequences.
Allison Williams (Get Out, The Perfection) both stars in and executive produces the movie. The film also stars Ronny Chieng (Shang-Chi and the Legend of the Ten Rings), Brian Jordan Alvarez (Will & Grace), Jen Van Epps (Cowboy Bebop), Lori Dungey (The Lord of the Rings: The Fellowship of the Ring, extended edition), and Stephane Garneau-Monten (Straight Forward).
The movie is set to be released in theaters on January 13, 2023.
Thank you for reading this post, kindly check out these amazing online resources