Tips to create loyal, passionate, hardworking teams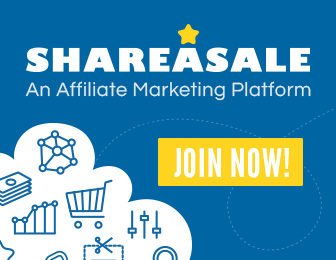 You may be wondering, why is a product manager talking about awesome tech managers?
Great question! In some companies, the connection between product and engineering is rough. These two groups need amazing synergy to do great things, but it's sadly not always there.
As a product manager, I can not do my job without a strong partnership with my dev lead and tech leadership. Try it. I dare you. You won't get much done.
Luckily, I've had the privilege to work with some amazing tech managers.
But what makes them so great?
"I guess I'm doing a good job. They keep giving me more people to manage." — One of the best engineering managers I've ever seen.
Don't be fooled. This person is a fantastic leader, and people want to follow him, which is why leadership continues to grow teams below him.
Tech managers can either come across as closed and 'know it all' or open and welcoming to growth. If you are the latter, you will have groups of people wanting to work for you.
Great tech managers also know they aren't done learning.
Tech is changing every single day. The knowledge that got you into this position today will not keep you there, so you have to stay open to what's changing and listen to what you do not understand.
The challenges your teams will face will constantly change. The most humble leaders embrace this change and work with their teams through it while learning along the way.
A lot of great tech leaders didn't start off in tech. Some started in design or operations, moved into tech, and then upward to leadership roles.
Their diverse backgrounds benefit them.
They understand the business and how other roles in the company are impacted by technology.
They help their tech teams build empathy for the business and customers and drive change through outcome-focused approaches.
This empathy also drives stronger tech culture.
When you have a manager who openly displays empathy, teams feel more supported and safe in their working environments. They are open to presenting new ideas and suggestions that may fail but want to try.
Employees also feel valued as people, not just workers, which builds confidence and makes them want to work harder for you.
Did the VP of Engineering just review your PR? Whoa!
This isn't to intimidate you. It's because they still care!
Awesome tech leaders still understand the tech.
They know what/how/why the teams are building what they are building and are actively providing guidance and influence on how to make their products better.
But they aren't stepping on toes!
I've appreciated it when tech managers help think through a tough problem like data models or when they ask questions about what the team is learning in discovery. While empowering the team to uncover new solutions and own solving their own problems.
Expressing interest and providing guidance is what makes a great manager and makes your teams feel supported.
"Past time is finite; future time is infinite." — Edwin Powell Hubble
Somehow great tech managers create time.
I'm not sure how it's possible, but the best tech managers I've seen are always present.
Meaning, they find time for what's important to their teams.
Production issue? They're on the call.
Stubborn architecture decision? They're in the Miro board reviewing ideas.
Tough team conversation? They're there with video on and listening to concerns.
Great tech managers keep a pulse on the team and make sure they are jumping in to help wherever is needed but then backing up and letting their teams run independently.
"We're hiring a lot of senior engineers, which is great, but we need to get some juniors in the mix to build a growth pipeline in the organization."
I was so impressed when I heard a tech manager say that.
Of course, your company wants the best talent, which may mean a large group of seniors, but if you don't plan on having any director (or whatever your next level is) roles opening up in the near future, do your new hires have growth plans?
Great tech managers build their teams with future opportunities in mind. They highlight areas for growth and push the organization to create roles for their best people.
This may mean focusing on bringing in some more junior talent so your seniors have opportunities to show leadership and mentorship as well as set up your organization for support as you scale.
This isn't easy everywhere, but when tech managers are transparent with their team and build growth plans, you tend to see those engineers stick around as they are rewarded for their loyalty and cherished for their legacy knowledge.