Intel has published a page of system requirements for its newly released Arc desktop graphics cards as part of a quick start guide. The guide features a list of supported hardware configurations, but the paucity of confirmed system support is eyebrow raising – only 10th, 11th, and 12th Gen Intel Core processors are given a wholehearted thumbs up for Arc GPU support, and there is no mention of AMD processor based system support at all.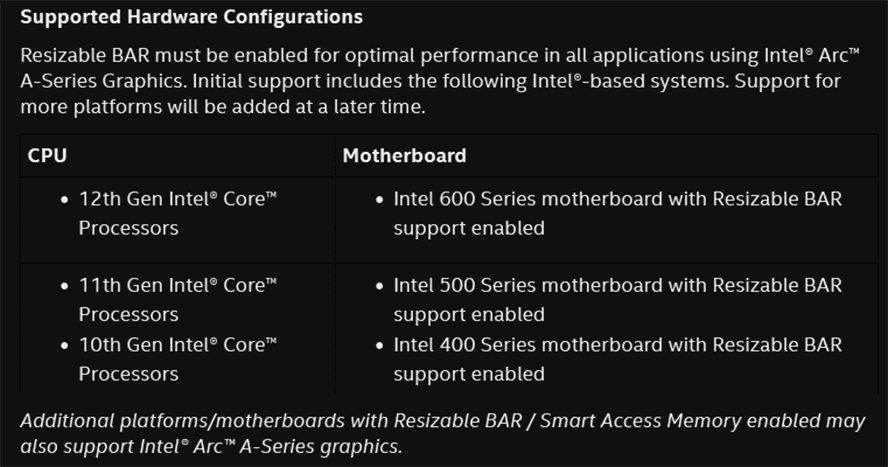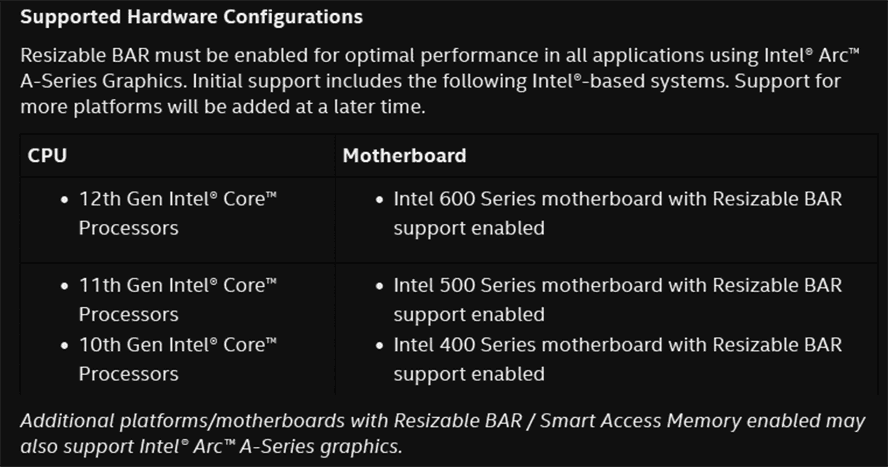 Is Resizable BAR Essential? Yes, No, Maybe.
According to the support document, before you start using your Intel Arc GPU you should make sure Resizable BAR is enabled. Resizable BAR is a GPU memory access feature also known as ReBAR for short (or Smart Access Memory on AMD CPU-based systems).