Chapter 74 ended with Sakamoto failing the JCC entrance examination and Shin topping it. The head administrator explains that the organization doesn't allow admission of anyone with a bounty on their head. Just when Sakamoto thought that he had lost all hopes of infiltrating the JCC, Nagumo shows up and asks him to infiltrate as a teacher. He dresses Sakamoto like a female teacher, and there's no way even the sharpest eyes can recognize him. Can the legendary assassin accomplish this seemingly impossible mission? We will find that out in Sakamoto Days Chapter 75.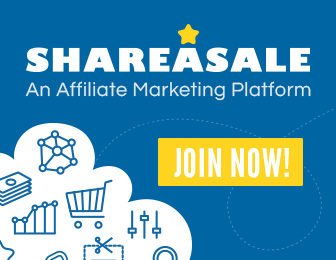 Meanwhile, Slur is well aware that Sakamoto is the only person who knows about his true identity. He will do everything within his power to destroy all the evidence that JCC has about him. Mafuyu and Toramura are his only pawns who can make this possible. We bring you the latest chapter updates of Sakamoto Days manga.
Sakamoto Days Chapter 75 Spoilers and Raw Scans
In Chapter 75, Sakamoto will infiltrate the JCC academy disguised as the newly recruited female teacher. According to Nagumo, the disguise will last for only 24 hours. So, Sakamoto has limited time to get his hands on the secret papers of JCC. Moreover, Shin and Akira will be helping him in every possible way. This is a vital step towards bringing down Slurr's evil organization.
Meanwhile, in Slur's hideout, Mafuyu and Toramura are held captive and are forced to join hands with him. Even if they turn Slur's offer down, he will come up with a way to convince (or force) them. Sadly, these are nothing but speculations. We will get a clearer picture of what's happening when the raw scans and spoilers are released. They generally surface 1-2 days before the chapter's official release. So, don't forget to check back on Saturday night. We will try to keep this section updated for you.
Also Read: Kengan Omega Chapter 163 Release Date: Nogi Keeps Ohma Away From The Berserker Bowl!
Recap of Chapter 74
In Chapter 74, Shin becomes furious are finding out that he passed the JCC exams, but his master couldn't. He immediately calls the JCC head office for an explanation and he is told that assassins with a bounty on their heads aren't admitted to the JCC. Just when all hopes were lost, Nagumo shows up with an application for JCC's teaching internship. He suggests that Sakamoto should infiltrate JCC as a teacher instead of a student. Nagumo would have done this all by himself but got caught up in a secret mission in Kyoto.
This may sound like a solid plan, but the JCC will never allow Sakamoto to enter. Well, Nagumo had already thought everything through, so he dresses Sakamoto as a female teacher. He seems quite confident with his makeup skills and bluntly claims that not even the sharpest eyes can see through Sakamoto's disguise. However, he warns Sakamoto that the make-up will last only for 24 hours, so he must complete the mission within this time limit.
Meanwhile, Akira is barely coping with others in the JCC Academy. She is well aware that she is lagging behind, and the rumors of students losing their lives due to pressure are freaking her out already. She tries to sneak into her class as she is late but immediately gets caught. Just as she is about to get punished, Sakamoto makes his entry into the academy.
Sakamoto Days Chapter 75 Release Date
Sakamoto Day Chapter 75 is scheduled to release on Sunday, June 19, 2022. The manga is heading towards a new arc, so don't miss out on the new chapters released every Sunday.
Where to Read Sakamoto Days Chapter 75?
Sakamoto Days Chapter 75 will be free to read on online platforms like vizmedia, mangaplus, and Shonen Jump's official application. The last three chapters released are absolutely free to read, but you will have to switch to a paid subscription to access the entire catalog of 75 chapters.
Also Read: Vinland Saga Chapter 193 Release Date: The Crew Loses Faith in Thorfinn's Pacifism