After spending three films under the DC banner as the star of The Dark Knight Trilogy, Christian Bale will make his debut in the Marvel Cinematic Universe in Thor: Love and Thunder. Rather than playing the hero, Bale will this time play one of the darkest supervillains ever introduced in the MCU. But even as the "bad guy," Bale brings a rather sympathetic take to the role, as teased by his co-stars and the movie's director.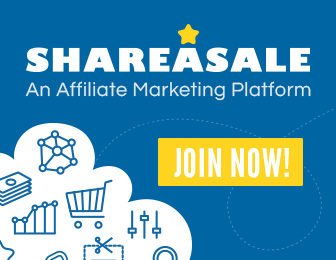 Ahead of the release of Thor 4, Fandango spoke with director Taika Waititi and stars Chris Hemsworth and Tessa Thompson. The conversation turned to Gorr, the movie's villain, and all three had glowing things to say about what Bale brings to the role. Waititi says something very telling, noting that not only is Gorr the most "sympathetic" villain ever seen in the MCU, but that Bale screen-tested better than any other Marvel villain.
"I'd say he's the most sympathetic villain they've had. He's also tested the highest of any villain Marvel has had."
Hemsworth went on to say that Bale delivered in the role just as everyone expected that he would. Also teased was the way Bale portrays the character in a way that elicits sympathy, which he sarcastically added was "great when you're playing the hero." As Hemsworth said:
"[He brings] exactly what you'd want, hope, and expect. It's nuance, complexity, depth, a sort of quirkiness to it that I didn't see on the page. And with any sort of classic villain, the fact that you find yourself empathizing or asking questions that they're asking, or ideas that they're posing, it's not just stock standard sort of evil villain."
Thompson praised Bale for how he's been able perfectly play both superhero and supervillain characters which goes back to a philosophy Stan Lee held with comic book characters. She also describes feeling mesmerized watching Bale work on set, and despite taking the role quite seriously.
"It's also this thing that Stan Lee talked about, right? Which is that your trauma is the thing both that makes you a superhero and a villain. It's just that in the case of a villain, it's unchecked, that your source of pain is what manifests into your villainry. I think that he captures that so well. And he was just also so surprising. He would make choices that you would be like, 'Oh.' It was just so fun to watch, and such dexterity, and also what he did with his body. And he's really in it in the way that you would assume Christian is, but he also has a sense of humor about it."
Related: Thor: Love and Thunder: Other Gods Gorr Might Have Killed
Christian Bale Makes His MCU Debut as Gorr
Taika Waititi directed Thor: Love and Thunder using a screenplay co-written with Jennifer Kaytin Robinson. Along with Hemsworth, Thompson, and Bale, the film stars Jaimie Alexander, Russell Crowe, and Natalie Portman. The sequel picks up with Thor teaming up with Valkyrie, Korg, and Jane "Mighty Thor" Foster to stop Gorr the God Butcher from destroying all gods.
Thor: Love and Thunder is scheduled to be released in movie theaters on July 8, 2022.